Irina Melnik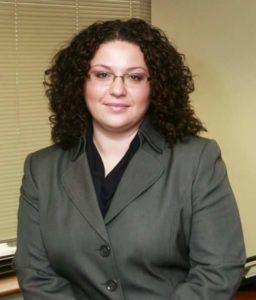 Counsel
Location: Waukegan, Illinois
Phone: 847-244-4697
Fax: 847-244-4673
Email: Email Me
Irina Melnik joined SHAW LAW LTD. in 2015. Ms. Melnik, an attorney for nearly 15 years, concentrates her legal practice in all types of administrative, civil, criminal, family dissolution and disputes, landlord-tenant, land use, and real estate law. Ms. Melnik received a B.A. from the University of Illinois at Chicago and a J.D. from DePaul University. Ms. Melnik served as an instructor at the University of Illinois at Chicago, and studied International Business Transactions and E.U. Law on criminal court matters at the Ca' Foscan University of Venice. Prior to entering law school, Ms. Melnik worked in real estate property management and development. Prior to joining SHAW LAW LTD., Ms. Melnik ran her own private practice.
Areas of Legal Practice
Administrative
Adoptions and Guardianships
Business/Professional Licensures and Compliance
Civil Litigation
Civil Rights
Commercial and Corporate Transactions
Criminal Felonies and Misdemeanors
DUI and Traffic
Estate Planning and Probate
Expungements and Records Sealing
Family Dissolutions and Disputes
Fair Housing
Landlord-Tenant Evictions and Disputes
Land Use
Municipal Ordinance Compliance and Litigation
Real Estate
Restraining Orders
Education
University of Illinois, B.A. Political Science, Chicago, Illinois
DePaul University College of Law, J.D.